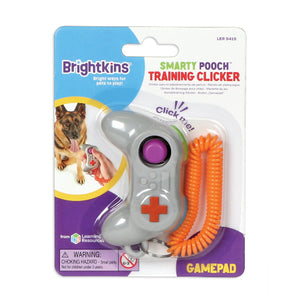 BRIGHTKINS TRAIN CLICKER GAME CONTROL
Supports Positive Reinforcement: Paired with positive reinforcement, dog training clickers add a vital tool to punishment-free mark-and-reward training!
Consistent Clicks Every Time: Reliable single-button "click!" encourages clear communication with your pooch--they'll always know when they've got the right answer!
Durable and Portable: Made from durable plastic, each of our dog training clickers also comes with a coil bracelet for on-the-go training fun!