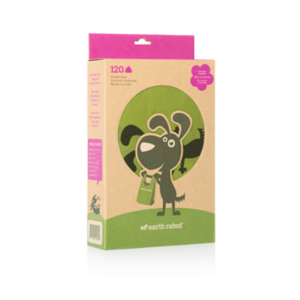 EARTH RATED BIO BAG HANDLE 120CT LAV
The Earth Rated® lavender or unscented handle bags have handles for quick tying and disposal, and are packaged in a box made from recycled materials that acts as the perfect dispenser. These bags are bigger, thicker, tougher and totally leak-proof! Keep a box by your front or back door for easy picking up around the yard. Earth Rated® products are the industry leader in terms of quality, and most of all, affordability.
Handle Bags - Scented
120-Count Lavender-scented Bags With Handles (Not on Rolls)
These Earth Rated® lavender-scented bags are extra wide with handles for easy-tying and disposal. An opening in the back of the box allows you to grab one bag at a time.