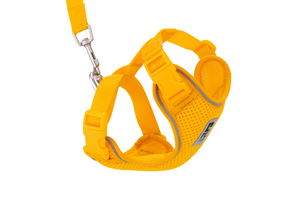 RC ADVENTURE KITTY HARNESS SM 11"-15"
Not all cats are comfortable chilling indoors. Our Adventure Kitty Harness was designed for the fearless felines who accompany their guardians on all types of adventures – from camping, boating to sightseeing and hiking. 
Specifically designed for the feline form, this harness will keep your cat comfortable on all their outdoor excursions.