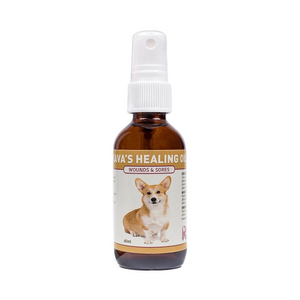 RIVAS REMEDIES KAVAS HEALING OIL 60ML
Kava's Healing Oil is known by our customers as a "miracle oil!" This amazing blend works wonders on dogs with rashes, wounds, sores and hot spots. It has powerful anti-bacterial and anti-fungal properties, it helps keep wounds clean and helps speed up the healing process. This formula comes in a spray bottle so it is easy to apply without making a mess.
Beneficial for:Hot Spots, Wounds, Yeast.
Ingredients:A proprietary blend of Goldenseal, Tea Tree Oil and light Olive Oil.
Directions:Spray externally onto affected area twice daily. Shake well before using. For external use only.